The collaboration between HAAS and NEBOLEX has met with a remarkable response in the recycling industry. The HAAS TYRON pre-shredder in combination with the NEBOLEX water spraying system plays a key role in dust reduction. This combination already impressed during the live demonstration at the Recycling Aktiv trade fair in April 2023.
Dust reduction of over 90 % – thanks to water spraying in the TYRON
The HAAS TYRON pre-shredder is a proven solution for the efficient shredding and volume reduction of a wide range of materials in the recycling industry. The integration of the NEBOLEX water spraying system reduces dust formation by over 90 per cent during the shredding process. Armoured stainless steel spray bars with integrated mist nozzles are mounted directly at the dust generation source in the TYRON pre-shredder. The mist nozzles generate very fine droplets of water, the resulting larger total surface area of the water binds the dust particles swirling in the air and minimises dust formation. This targeted and effective dust control considerably improves the working environment and contributes significantly to the cleanliness of machines and systems.
When feeding shredded material, the air in the feed hopper is explosively displaced upwards, resulting in enormous dust formation.
The solution: Efficient dust binding in three steps
Mist nozzles integrated into spray bars in the material feed hopper generate a horizontal wall of mist. The abruptly rising dust is stopped by the generated mist barrier. The dust particles bind to the water droplets, become heavy and sink to the ground. This prevents the dust from spreading.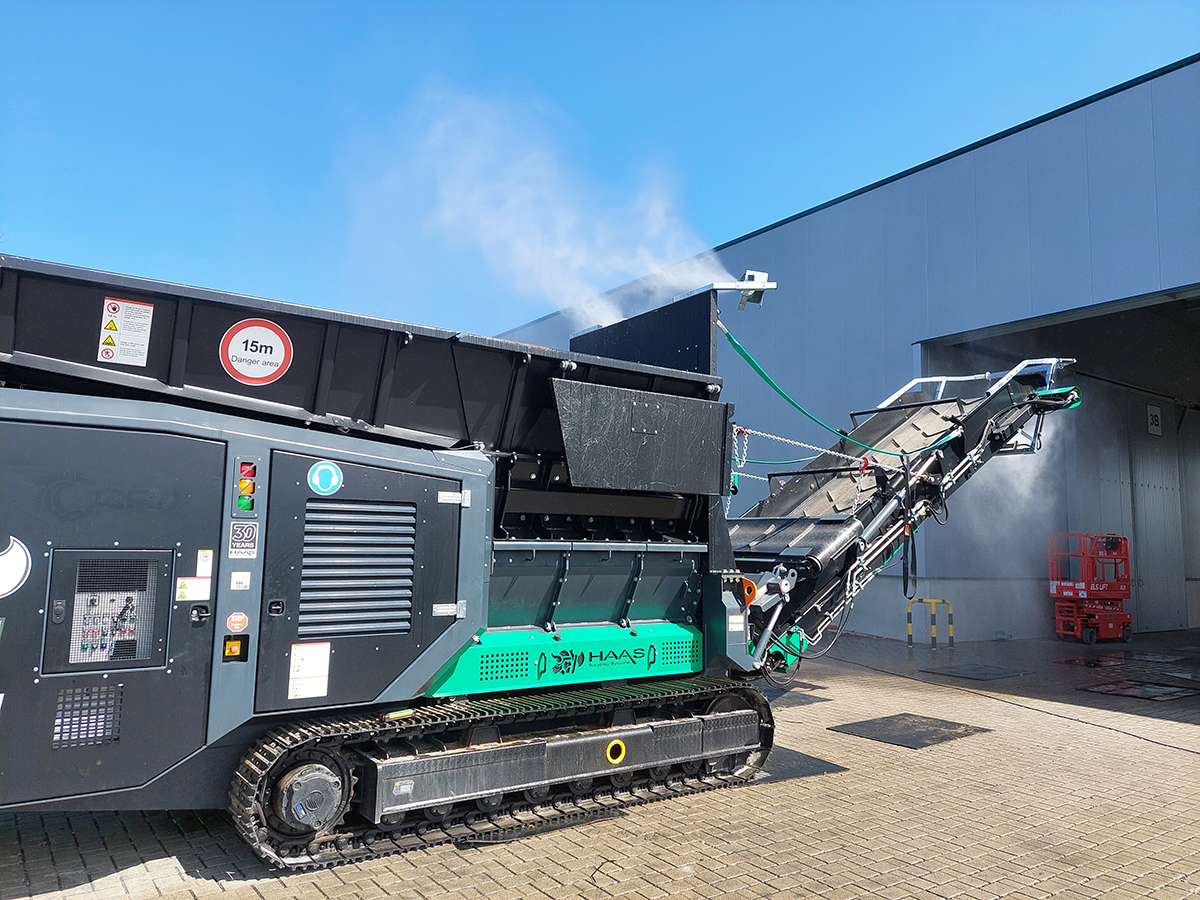 After the shredding process, the material is atomised across the entire width of the discharge conveyor to minimise further dust formation.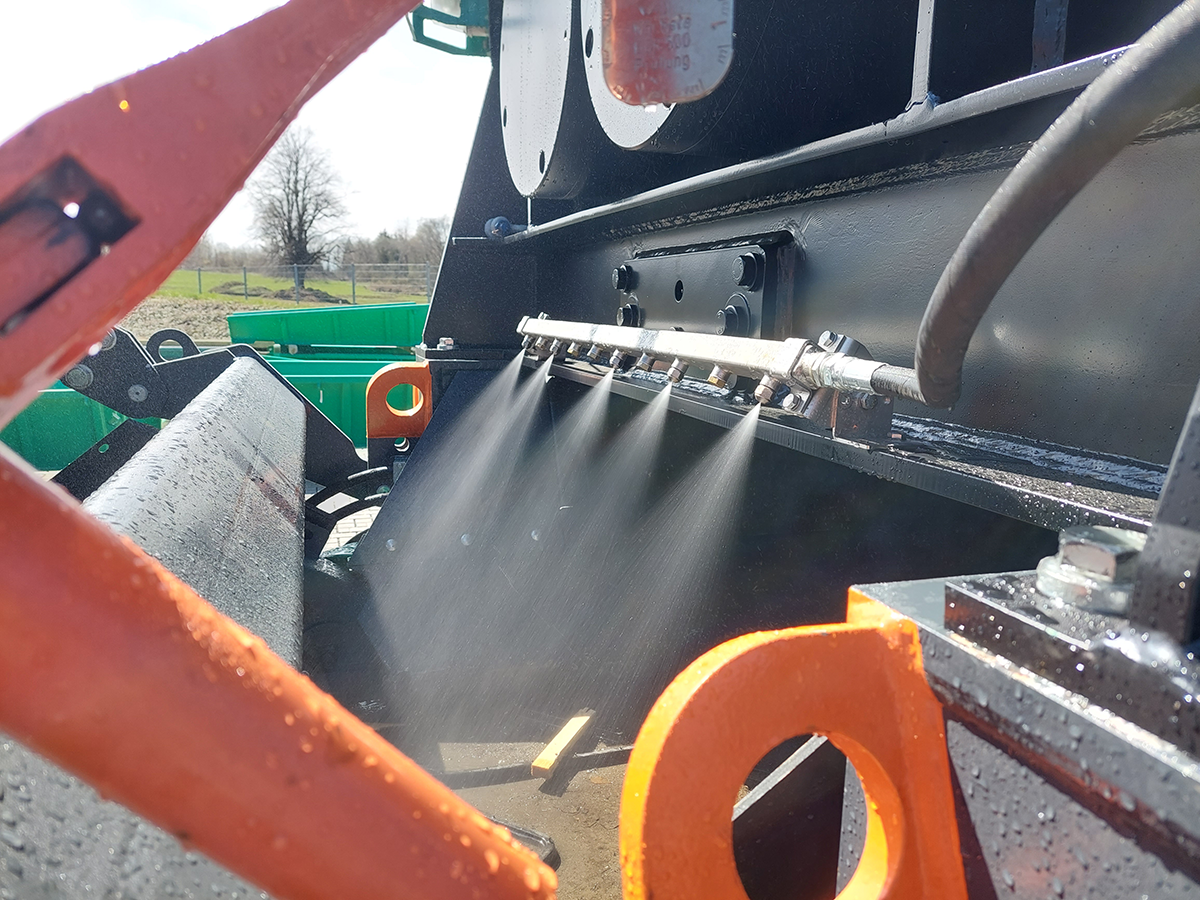 At the upper end of the discharge conveyor, the material is again moistened with water mist. A spray bar mounted below the belt head and the attached "antlers" mist into and onto the falling material flow.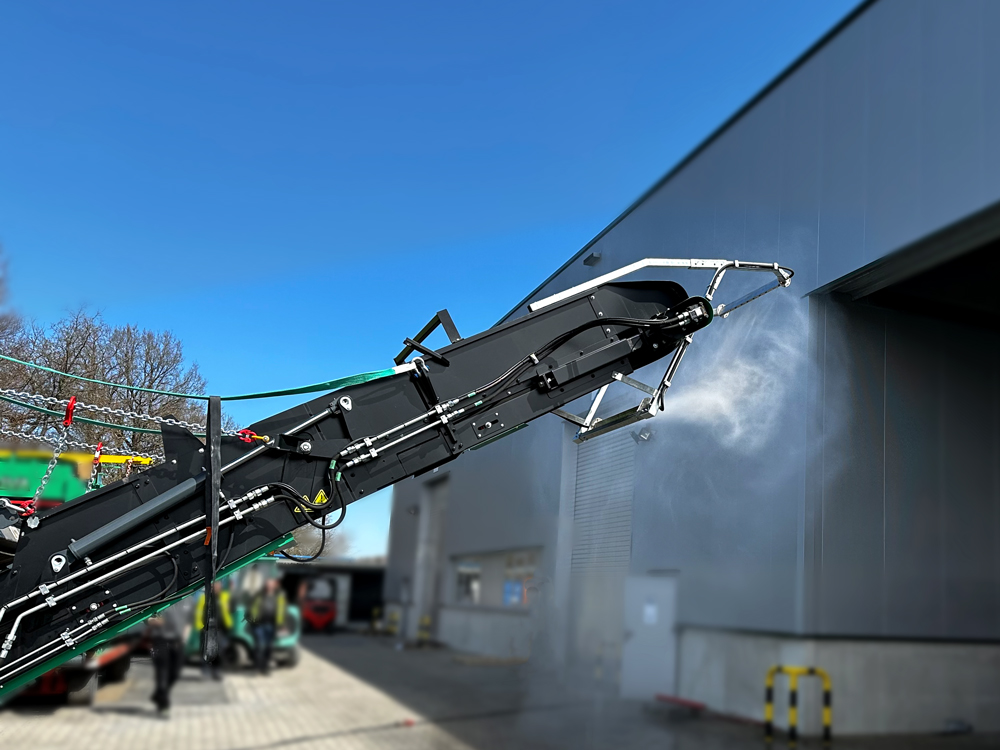 Your advantages:
Efficient misting directly at the material or dust source
Low water input – advanced dust binding without soaking the material. This is also extremely important for further processing of the material.
Bound dust particles are also processed (eliminates the need for separate disposal)
Economical in terms of energy costs
Avoidance of water accumulation on the site
Spraying is possible even at extreme sub-zero temperatures
Robust construction
Compared to separate water spraying systems such as water cannons, there is no need to spray the surrounding area over a large area, which reduces water consumption. The result is an effective reduction in dust for employees, the environment and machines.
Stationary systems can be connected directly to an existing water connection. For mobile machines, either a separately installed water tank or a supplied water pipe can be used.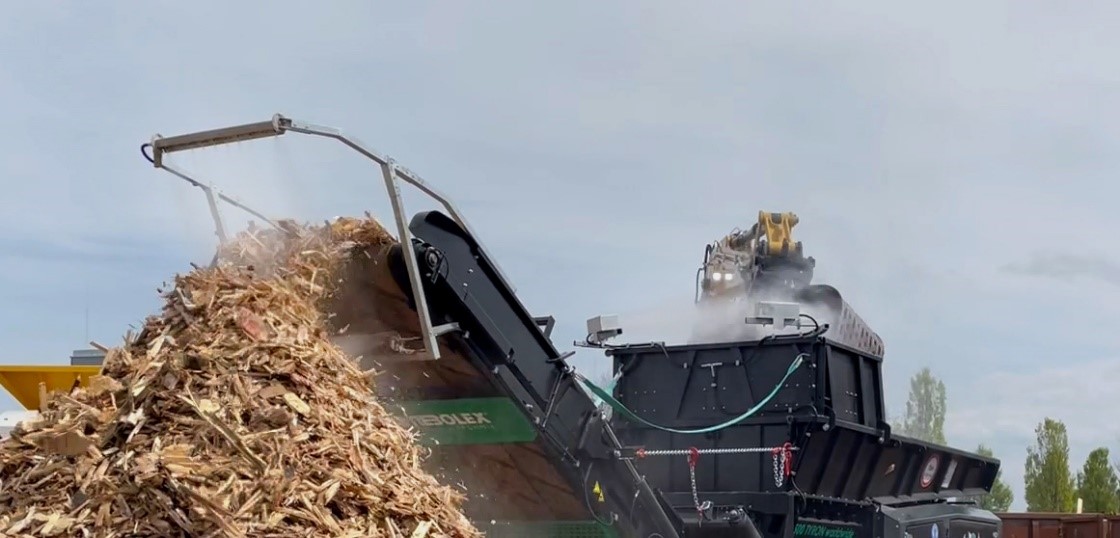 Positive experiences
Our customers are delighted and report measurable improvements in dust control as well as the high effectiveness of the system. For detailed information on this effective combination, please do not hesitate to contact us.