AVG Goch
Assignment
Recycling of 20 t waste wood per hour
Input Material
Waste wood grade A-C
Output
0-60 mm alternative 0-80 mm
A HAAS waste wood recycling plant, consisting of pre – and after shredding. Including ferrous and non-ferrous separation with a throughput of 20 t waste wood per hour. AVG varies the chip size with easy and uncomplicated screen changes to suit customer's specifications.
HAAS convinces!
"In our company, we always incorporate the highest standard in competence, quality and 
accuracy. With HAAS we found a supplier and partner, who also lives these attributes."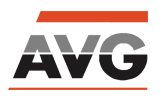 Ramon Janssen, AVG
Company
AVG (construction materials) Baustoffe Goch in Goch is part of the AVG Group, headquartered in Gennep, The Netherlands. AVG is one of the most distinguished
suppliers of construction materials in the Netherlands, which runs a construction waste – and waste wood recycling plant in Goch at the German – Dutch border.
AVG supplies the recycled biomass to several customers, which use it to fuel their biomass power plants.
Technical Data
Throughput

min. 20 t/h

Input Material

Waste wood grade A-C

Output

0-60 mm, alternative 0-80 mm

Location

Goch, Germany

Project launch

December 2014

Commissioning

May 2015

Total size

27 x 28 m (756 m2)
Main Components
TYRON 1500-E
Primary Shredder

HAAS stationary Double Shaft Slow Speed Shredder Type TYRON 1500-E Machine on a sturdy basic frame Incl. special hard welded reinforced tools, 4-elements with 5/5 discs. Incl. 500 mm support

Electro Overbelt Magnet

Electro Overband Magnet To separate FE-parts.

ARTHOS 1300-E
Hammermill

To grind pre-crushed waste wood down to a size of approx. 80 mm The final chip size can be further determined by using other sieves.

Overbelt Permanent Magnet

To separate ferrous from wood.

Eddy Current Separator 2000

Eddy Current Separator 2.000 incl. magnet drum To separate the remaining ferrous parts, such as nails and staples and the non-ferrous parts.
Pictures