Your customer needs are our focus. When looking for a customised recycling solution, these should perfectly match your individual requirements.
In view of the multitude of technical promises from various suppliers, it is often a challenge to make the optimal choice. This is exactly where we come in. Our live presentations for shredders in the recycling sector allow you to experience our machines up close – directly at your site.
Recently, we received an enquiry from a waste management company that wanted to invest in a new solution after using a competitor's model for many years. The challenge of being able to efficiently shred materials such as mattresses and nonwovens was particularly important in the choice of machine. Metal springs from mattresses, fibres from fleece and foils can easily wrap around the cutting tools in shredding machines and block them. The company became aware of our HAAS TYRON pre-shredder through a recommendation.
"The heart of our TYRON is the intelligent 2-shaft system. Two independently driven shredding shafts keep the material moving continuously, both forwards and backwards. This is how we achieve maximum throughput rates, even when reversing."
Patrick Szubrin, Sales Manager at HAAS Recycling Systems.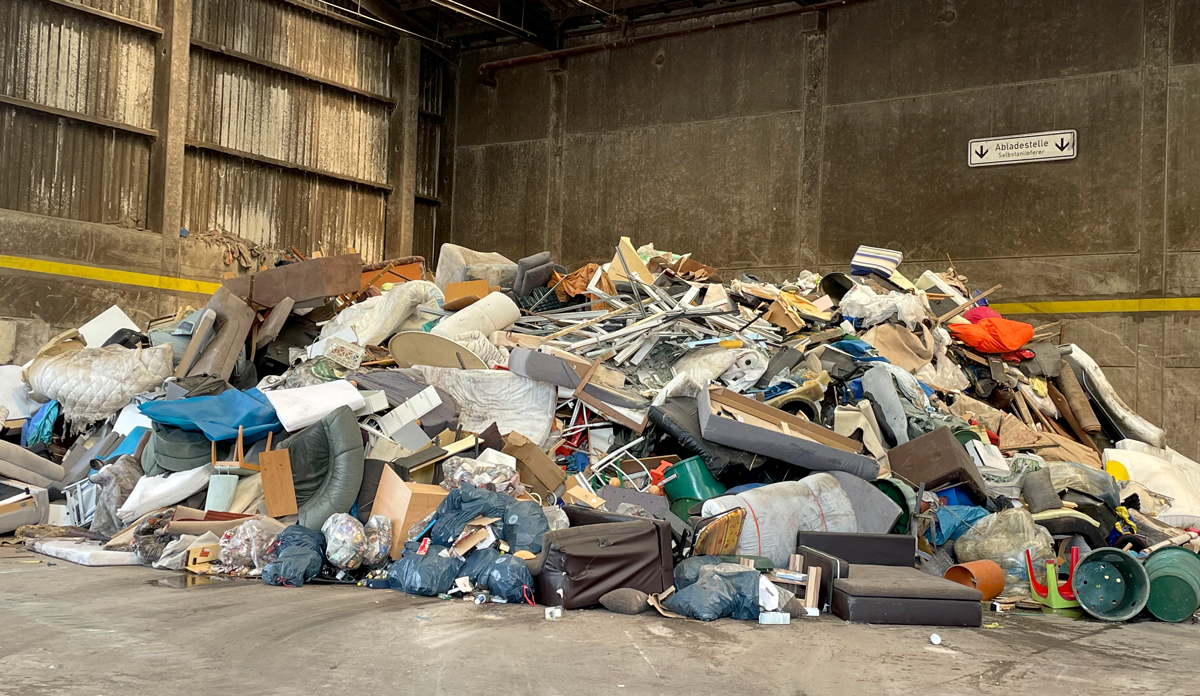 The waste management company took the great opportunity of a HAAS live demonstration.
"We proudly presented the HAAS TYRON 2000 XL 2.0 twin-shaft pre-shredder.
The goal was to shred mattresses, fleece and foils to a size of less than 300 mm.
The customer was impressed! Not only did we achieve the desired particle size, but we also mastered the challenge of shredding critical and large-area material without malfunctions or interruptions. Even after five hours of operation, the tools (shafts) did not show any contamination or winding.
The focus was on shredding a wide variety of commercial waste, with particular attention paid to handling challenging materials. The live demo impressively confirmed that the TYRON easily meets these requirements. The shredding tools (shafts) do not become clogged even with critical material, but always remain free of wrappers."
Olaf Schröder, meetra Recycling Maschinen and HAAS sales partner.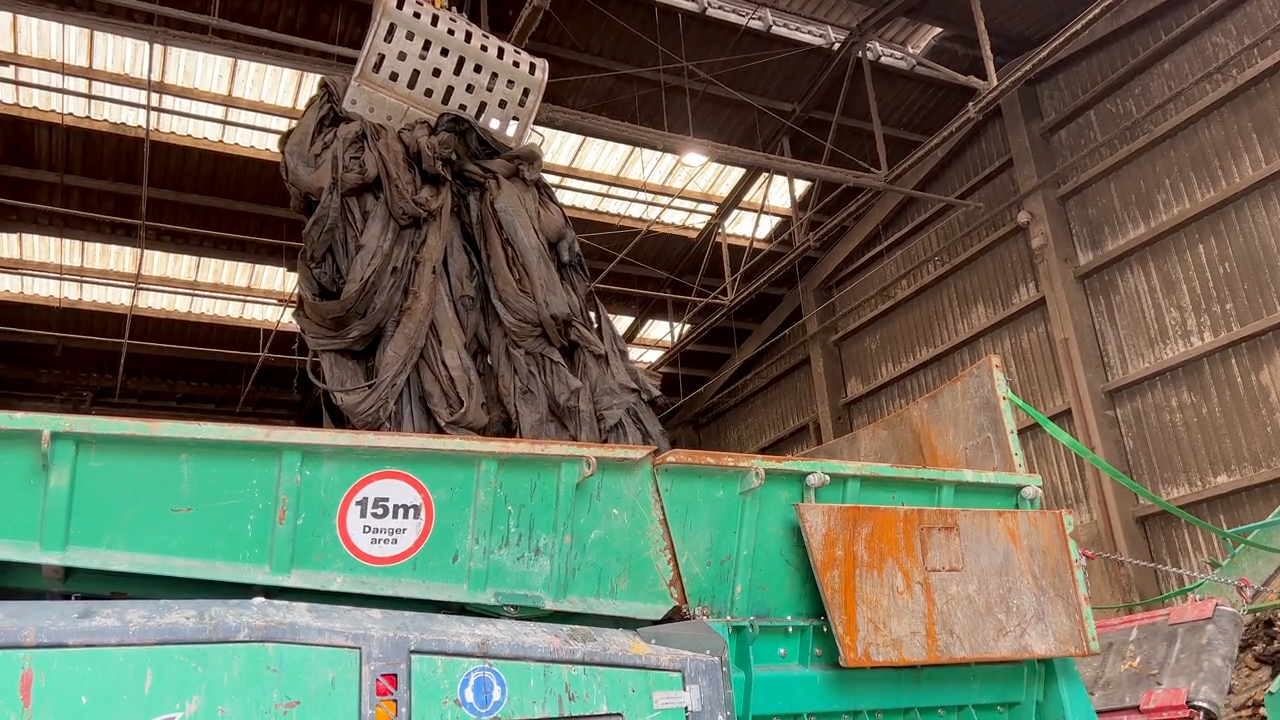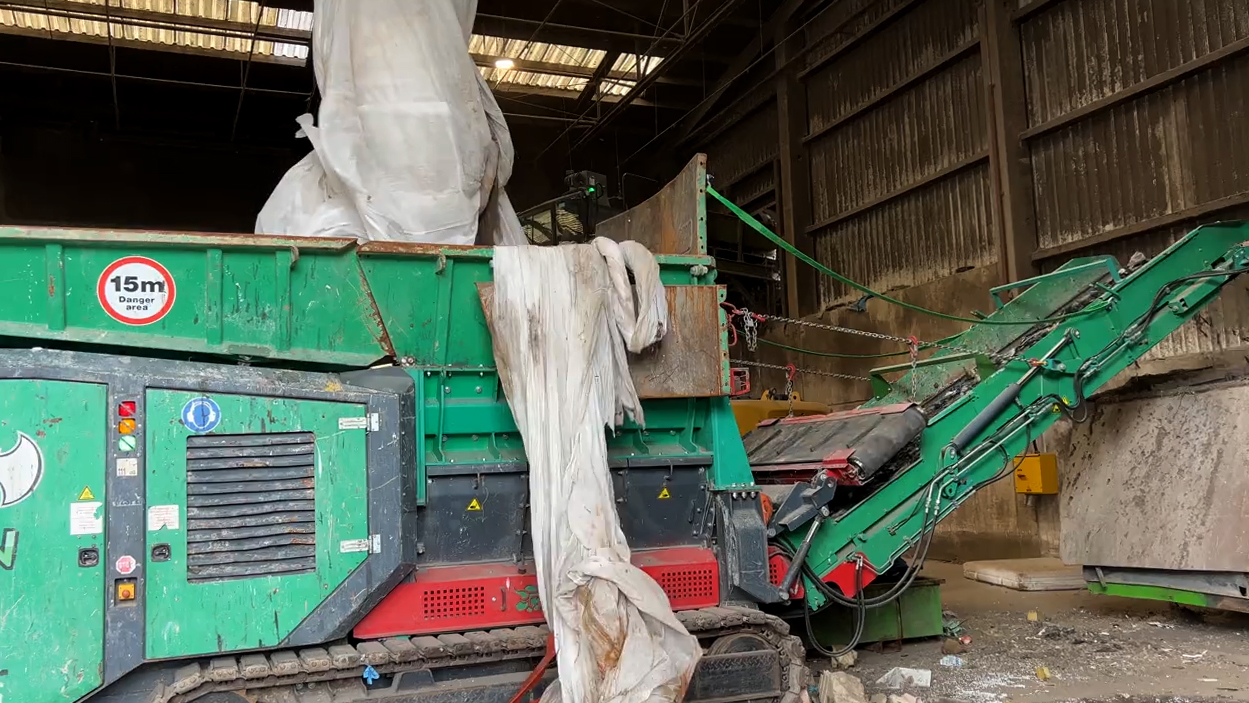 At HAAS, we go beyond these promises and offer you real insights into the performance of our machines. We look forward to inspiring you at a live presentation and offer you our long-term support.
Contact us to learn more and find the perfect solution for your requirements together.