M+P Umweltdienste GmbH is a full-service provider for individually customized disposal concepts and recycling. The company deals with the collection, sorting, treatment and recycling of raw and recyclable materials, regionally and nationally. Industrial and commercial customers entrust their waste to M+P, but also private households.
M+P has been processing up to 60 t/h of waste wood with a TYRON 2000 XL 2.0 hybrid since August last year. The TYRON has replaced a diesel-hydraulically driven pre-shredder from a competitor. We are pleased to welcome M+P – represented by Managing Director Florian Michels – back into the circle of our loyal customers and wish them all the best with the new TYRON!
The TYRON hybrid from HAAS is designed for high performance in shredding and is powered by a 280 kW electric motor. The electric motor is energy efficient. Compared to diesel-hydraulic drives, the Viking can reduce energy costs by up to 70 %. With an additional diesel generator, the pre-shredder can be moved by a crawler track.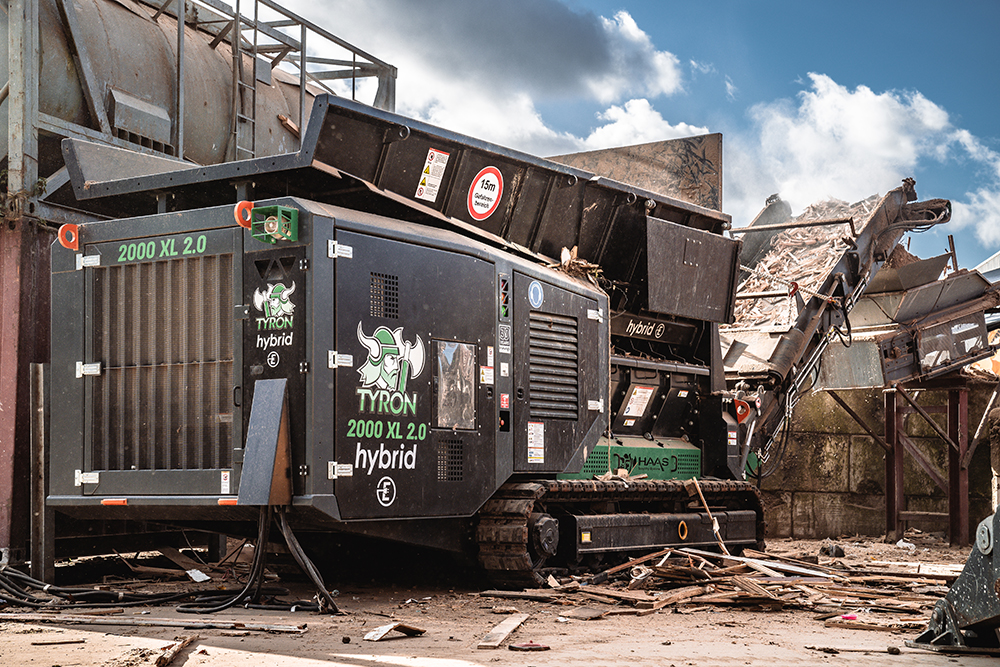 The purchase and the resulting conversion to a sustainable technology – M+P saves 105 tonnes of CO² per year.
"Robust, easy to operate and incredibly powerful – and not only in waste wood. I am convinced that we will have many years of pleasure with this TYRON." Florian Michels, Managing Director of M+P Umweltdienste GmbH